Dr. Bill's Clinic Supplements




Targeted pharmaceutical grade nutritional supplements to help you achieve ultimate wellness and optimal health


What does pharmaceutical grade mean when It comes to nutritional supplements?

Those are the supplements that have undergone stringent purification processes and passed rigorous certification tests and procedures, to ensure that all products offered meet or exceed international standards of quality and purity - normally available only through a physician's office. If the label doesn't SAY "Pharmaceutical Grade" ... it isn't.

On this special supplements page, you now have access to the best premium, pharmaceutical grade nutritional supplements available anywhere.

This is your introduction to the world of natural health, with recommendations and measures you can use, and methods that you can immediately put into action to ...
• Improve your overall condition
• Boost your immune system
• Turn back the hands of time
• Reduce your risk of disease, and
• Increase your energy and vitality.
With my advice as a foundation, the proper exercise, the right diet, and the appropriate high quality supplements, you can live longer, younger, sexier, happier and healthier.

My goal Is to provide you with the best cutting edge information and nutritional resources for your optimal health, happiness and longevity.

I want to help you to "Live longer and prosper," to coin a phrase.

I believe in using whatever works to help you attain the pain relief you need, the optimal health you deserve, the maximum longevity you hope for and ultimate wellness for the rest of your life.

So, please look around the rest of the web site, if you haven't already, and sign up to get our FREE newsletter chock full of health care tips, answers to your questions, and witty commentary on topics that impact you and yours.

Welcome to the family! I'm really glad you're here.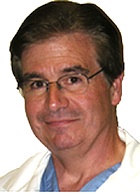 For Your Optimal Health and Longevity,



William Thomas Stillwell, M.D.
FACS FICS FAAOS FAANAOS FAAPGS
Ultimate Omega-3
This highly concentrated, ultra pure, pharmaceutical grade fish oil is the optimal source for the essential omega 3 fatty acids, EPA & DHA, with at least 900mg in every enteric coated capsule, fully comparable to the prescription drug, Lovaza®, but at a fraction of its retail cost.

Maximum Allicin Garlic Extract
This premium, pharmaceutical grade garlic extract, super pure and ultra-concentrated, provides 6500mcg of allicin and has many heart healthy, antioxidant, anticoagulant, antibacterial, antiviral, antifungal and immune boosting properties. It is the ideal complement for ULTIMATE OMEGA-3 fish oil, to block its undesirable LDL-raising effect and convert fish oil into a net cholesterol-lowering agent.

MegRx
This pharmaceutical grade nitric oxide booster restores youthful vigor and enhances male sexual performance, with rock-hard erections, and releases endogenous growth hormone, with increased lean muscle growth, strength and endurance.

Heart Charging CoQ10
This pharmaceutical grade CoEnzyme Q10, in its reduced UBIQUINOL form, for optimal absorption and bioavailability, supercharges your heart (as well as brain, liver, kidneys and every cell in your body) with crackling cellular energy! It is also a super antioxidant, which protects cells and DNA from damaging free radicals! CoQ10 is absolutely required, if you are on a statin drug for elevated cholesterol!
Disclaimer - These statements have not been evaluated by the FDA. None of the products listed or mentioned should be used as a substitute for medical advice. No products mentioned herein are to be used to diagnose, treat, prevent, or cure any illness, or disease. Always consult your personal physician, or other licensed health professional, before consuming any new supplements and never alter or discontinue any prescribed medications without his or her express permission. Doing so might place you at significant risk for adverse effects, drug interactions and resultant harm, or death. Do not use any DBC product when pregnant, or breastfeeding, without the permission and supervision of your physician. This product is not intended to be consumed by minors (under the age of 21) without direct medical supervision. If you have or have had ANY type of cancer, do not use this product without the express permission and supervision of your physician. Scientific references that may be cited above are publicly available and are provided for informational purposes, but do not indicate clinical proof of efficacy, or any implied endorsement of any Dr. Bill's Clinic Products. No medical claims of any kind are given, implied, interpreted, inferred, or should be acted upon, based on this information, which is provided for educational purposes only.
---